Dear parishioners, as you have no doubt noticed, our church has been under RESTORATION since June 1st.
We proceed to the total change of the roof, as well as the facades. The work is due to be completed by October 15th … if it does not rain as much as in recent days in Moscow.
---
For the Readings starting from Sunday 01.01.2017.
The Reader of the First Reading have no longer to read the Psalm, as the Choir will sing the verses;
The Reader of the Second Reading still have to read Gospel Acclamation;
The Priest announce the Gospel of the Lord!
---
Monthly Blessings!
We invite all to come forward at the end of the mass to receive special blessing of the Priest, accordingly!
First Sunday of the month, for those who are celebrating their Birthdate;
Second Sunday of the month, for those newly joining our Community;
Third Sunday of the month, for the married celebrating their Anniversary, and
Fourth Sunday of the month, for those who are leaving our Community for short, or long leave.
Special Prayers to be asked for ahead, allowing to inform the Priest celebrating the mass at that day, in proper time manner.
---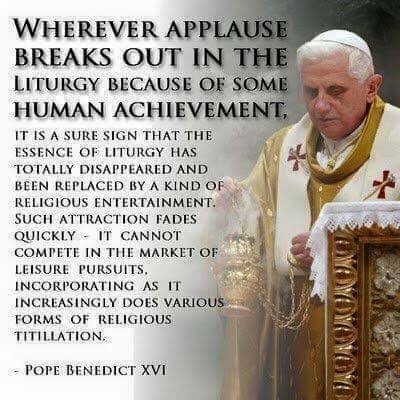 Moral of this post…., DON'T CLAP when the music finishes at the end of Mass. The Musicians and Choir are not there for your applause. They are there with you to Adore God in Worship. This is what meant the Holy Mass. No clapping hands at the end of the Prayers.
---