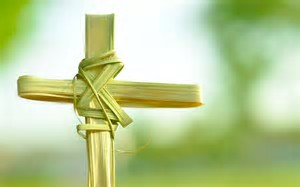 Due to Virus COVID-19 and the prohibition of gatherings by Decree of the Archbishop of the Catholic Church in Russia, many people ask what to do about receiving the sacraments before or on Easter.
Unfortunately, the situation is challenging, and love for our elderly or sick neighbors requires us to move around as little as possible, since we all wish to stop the spreading of the pandemic and the suffering we see people undergo, for example, in Northern Italy.
So, for now, on the one hand, it would not be wise to come to the church and gather there waiting for the sacraments. Likewise, it is important to avoid public transportation.
On the other hand, it is not mandatory either to receive the sacraments right now. The Church requires us to receive the Easter sacraments (forgiveness of our grave sins and Holy Communion) at any moment between Ash Wednesday and Pentecost (May 31st, 2020).
Therefore, we invite those who do not feel an absolutely urgent need for Confession right now to prepare for a real celebration of faith and love, which will take place when we can gather again. Then we will be able to receive the sacraments of both Reconciliation and Communion. In the meantime, we can evoke in our hearts the desire to receive the sacraments of the Lord.
However, who feels the urgent need to receive the sacrament of forgiveness and does not see how to reconcile his or her desire to receive the forgiveness of sins with the necessary love for our neighbor can write to Fr. Stephan Lipke, S.J., (WhatsApp 79031921270) in order to find a solution. You are most welcome to communicate with us!
In this special situation we all need help, support, and orientation!
Please read below for more details, also follow us on Facebook as we will keep you posted frequently, believing the difficulties will cease, with the grace of God, shortly, and we see you again!